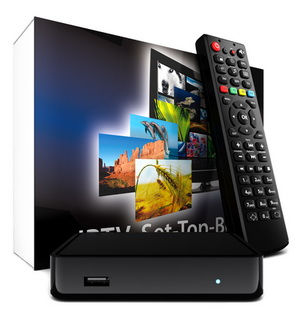 Set-top box MAG-250 Micro has been integrated inside the maximum quantity of demands of all operators of broadband access of technical possibilities and unsurpassed convenience of use for the end user of an interactive digital television. The set-top box meets all modern requirements for multimedia devices, including support of video streaming, video on demand, reproduction of digital channels in high quality, and also access to OTT-services (YouTube, Picasa, online cinemas, a weather forecast, social networks, etc.) and the Internet browser.
Multifunctionality,Including HD
One of actual features of a set-top box – is the ability to transform any format of an video input signal in stably transferred image on the screen of the TV panel of any generation. The device supports video of high resolution (Full HD 1080?) and all modern codecs.
External Interfaces
The set-top box MAG-250 Micro equipped with two USB connectors that makes available additional services – connection of Wi-Fi adapter for connection to the Internet "by air", without a Ethernet, viewing a digital content from video and/or photo cameras or other media devices, and also record on external information media. Also there is an optical audio output of S/PDIF and the HDMI 1.3? input.
Internal Portal
The internal portal set inside of set-top box is an operating example of using JavaScript API and allows to meet with the most important functional capabilities of MAG-250 Micro. Among them – audio and/or video content transferred through the local area network or from the Internet, operation with subtitles, different transport protocols, UPnP, SAMBA, choice of available language tracks, control of a video window and possibility of configuring and setup of the set-top box.
Protection Of The Content And Access Control
The set-top box MAG-250 Micro integrated with world level systems of protection of the content, such as Verimatrix and Secure Media. Possibility of remote control, monitoring and setup of devices has been implemented by using of JavaScript API.